Marketing Associate with Digital Experience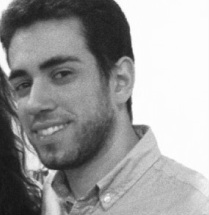 My name is
Marc Phillips
and I eat, sleep, and breathe digital content creation. I currently work as a Marketing Associate at
Xaxis
, GroupM's audience platform. During college, I freelanced for spending money and carried my interests in marketing, blogging, and social media to my current role.
In May 2013, I graduated from
Ithaca College's Park School of Communications as an Integrated Marketing major and Journalism minor. During Summer 2012, I was one of 20 young adults to receive a fellowship with the
International Radio and Television Society
. Read the news release
here
. I was also awarded the Advertising Club of New York's annual scholarship in Fall 2012.
My friends describe me as efficient and self-sufficient. I have a color-coded desk calendar, alerts on my iPhone, and a daily to-do list in my Moleskine notebook. I have no shame when reminding you of a project deadline (but always in a professional manner).
I love creating passion projects and finding talent to help me. Perhaps being an only-child has helped me with these skills!
---