Marketing Associate with Digital Experience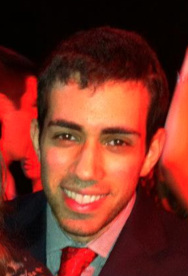 My name is
Marc Phillips
and I eat, sleep, and breathe digital management and design. I currently work as a Marketing Associate at
Xaxis
.
In May 2013, I graduated from
Ithaca College's Park School of Communications as an Integrated Marketing major and Journalism minor. Last summer, I was one of 20 young adults to receive a fellowship with the
International Radio and Television Society
. Read the news release
here
.
I'm from
Wyckoff, N.J.
--a suburb of New York City. I want to be part of New York City's workforce and have a career in the digital side of advertising. Growing up 40 minutes away from the greatest city in the world has helped form my lifestyle and aspirations.
My friends describe me as efficient and self-sufficient. I have a color-coded desk calendar, alerts on my iPhone, and a daily to-do list in my Moleskine notebook. I am always dedicated to improving the campus and online communities. I love creating projects and finding talent to help me. Perhaps being an only-child has helped me with these skills!
---