Digital Strategist Who Gets "It"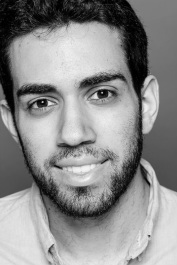 My name is
Marc Phillips
and I eat, sleep, and breathe digital content creation. I currently work as an Associate Digital Strategist at Ketchum. One of my greatest talents is being able to create thoughtful digital content on the fly.
I previously worked for one of the GroupM media agencies. I'm a proud graduate of
Ithaca College's Park School of Communications. During Summer 2012, I was one of 20 young adults to receive a fellowship with the
International Radio and Television Society
. Read the news release
here
. I was also awarded the Advertising Club of New York's annual scholarship in Fall 2012.
My friends and co-workers describe me as efficient and self-sufficient. I have a color-coded desk calendar, alerts on my iPhone, and a daily to-do list in my Moleskine notebook. Colleagues often seek me out for copy editing. I guess I will always retain my high school newspaper managing editor roots!
I love creating passion projects and finding talent to help me. Perhaps being an only-child has helped me with these skills!
---